Electronic Data Interchange
Electronic data exchange with suppliers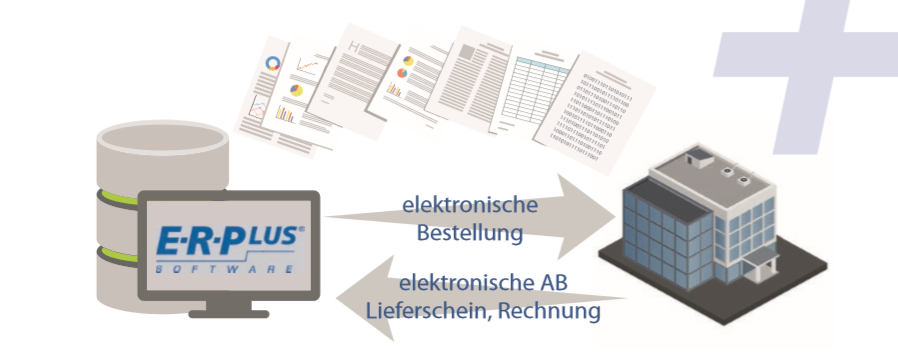 EDI (Electronic Data Interchange) is the electronic data exchange between application systems of different companies. Some formats, such as the GAEB format or the Ö-standard format are certainly known.
With EDI, data transmission is significantly faster, as the data is immediately available to the recipient for further processing in the system. The elimination of manual data entry not only a crucial source of error is taken away, but also work, which in turn makes the processes leaner, and lets you save working time and costs.
Many existing paper documents (orders, order confirmations, invoices or delivery notes), especially in the area of procurement, will be obsolete in the future and be replaced electronic documents in the EDI procedure.
The ZUGFeRD format introduced in our last PLUS-point is also part of EDI. The ZUGFeRD format is a standard for the transmission of electronic invoices between companies. This format will be extended in 2018 by European standardisation.
Electronic invoices can be processed more efficiently in E·R·PLUS© if they are based on an initial order in E·R·PLUS©. T.A.Project has been working with various industry-specific manufacturers – Esco, Hueck, Reynaers, Schüco, VBH, Würth, among others) – for a long time to use the OpenTrans standard as a data exchange format for electronic systems to arrange orders, order confirmations and delivery notes.
Do you want more information? Contact us!